Home

/

Sunlight Original Dishwashing Liquid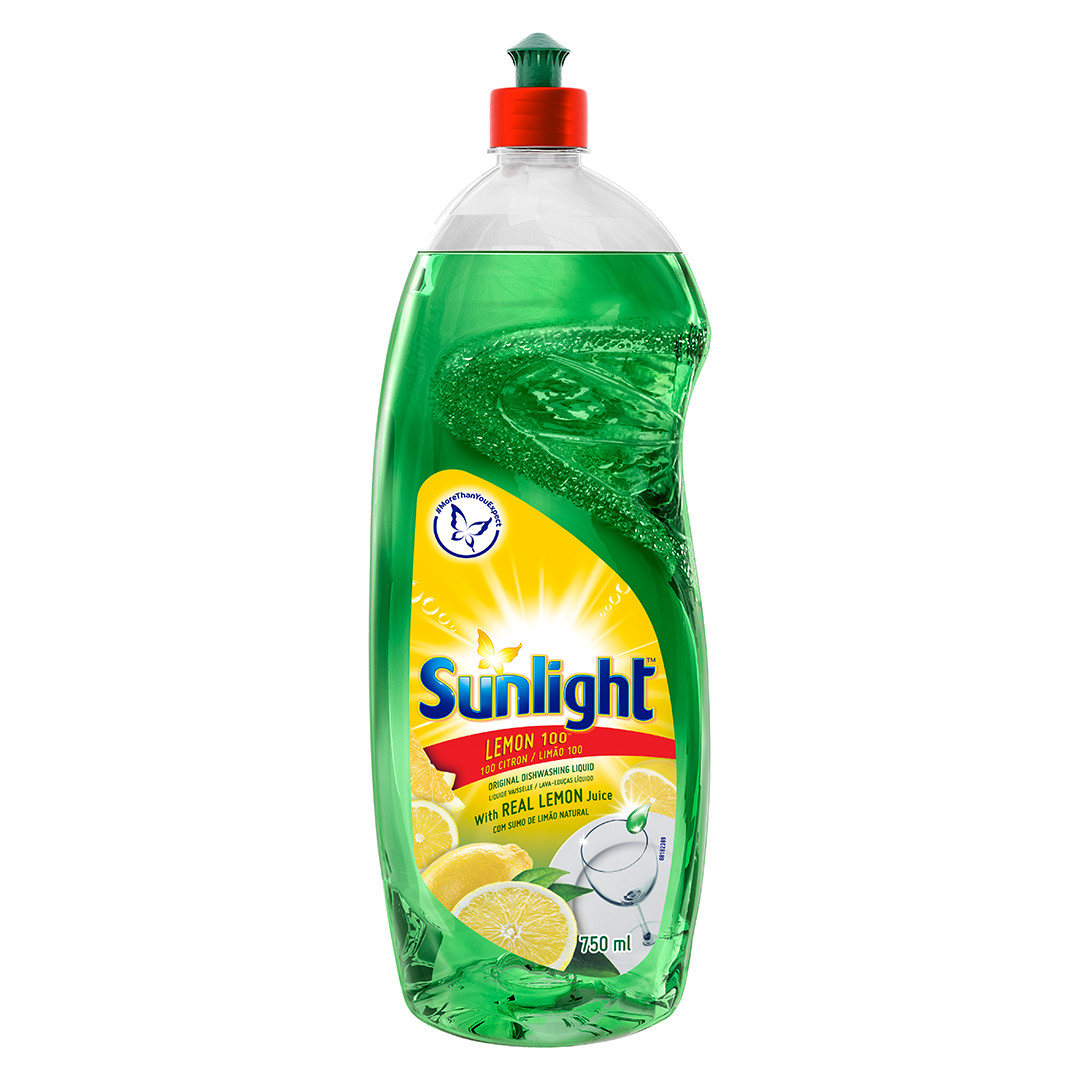 Sunlight Original Dishwashing Liquid
For residue-free, sparkling clean dishes every time you wash, you can trust Sunlight Dishwashing Liquid. With the effective Triple Action cleaning power of Sunlight liquid, giving your dishes a superior clean is made simple.
Dealing with dirty dishes is a common part of every day, so having an effective dishwashing liquid you can rely on to remove tough dirt and grease and leave your dishes spotlessly clean is essential. With the effective degreasing power of real lemon juice, Sunlight dishwashing liquid makes it easier for you to give your dishes a quality clean, every time, to make worrying about dirty dishes a thing of the past!
Thanks to the power of real lemon juice, Sunlight liquid effectively cuts through grease and dirt to leave dishes spotlessly clean, and delicately lemon-scented too. So for a superior dishwashing soap that makes washing dishes faster and easier, always choose the trusted cleaning power of Sunlight dishwashing liquid.
Benefits
Powerful degreasing and dirt removal properties for residue-free dishes
Effectively cleans crockery, utensils, stainless-steel and even plastic items
Leaves dishes with a delicate lemon fragrance
Leaves dishes sparkling and residue free
Warning: If you get dishwashing liquid in your eyes, wash immediately with water and if swallowed, drink plenty of milk and seek medical advice.
Surfactants

Solubilisers

Colourants

Perfume

Contains Isothiazolinones
Fill the sink with water

Add a squeeze of Sunlight dishwashing liquid to the water

Mix well to create a thick foam

Add your dishes and wash thoroughly with a sponge or cloth

Rinse your dishes well
400ml bottle
750ml bottle
400ml refill pouch
750ml refill pouch
1.5L bottle
5L bottle