Home

/

Sunlight Dishwashing Powder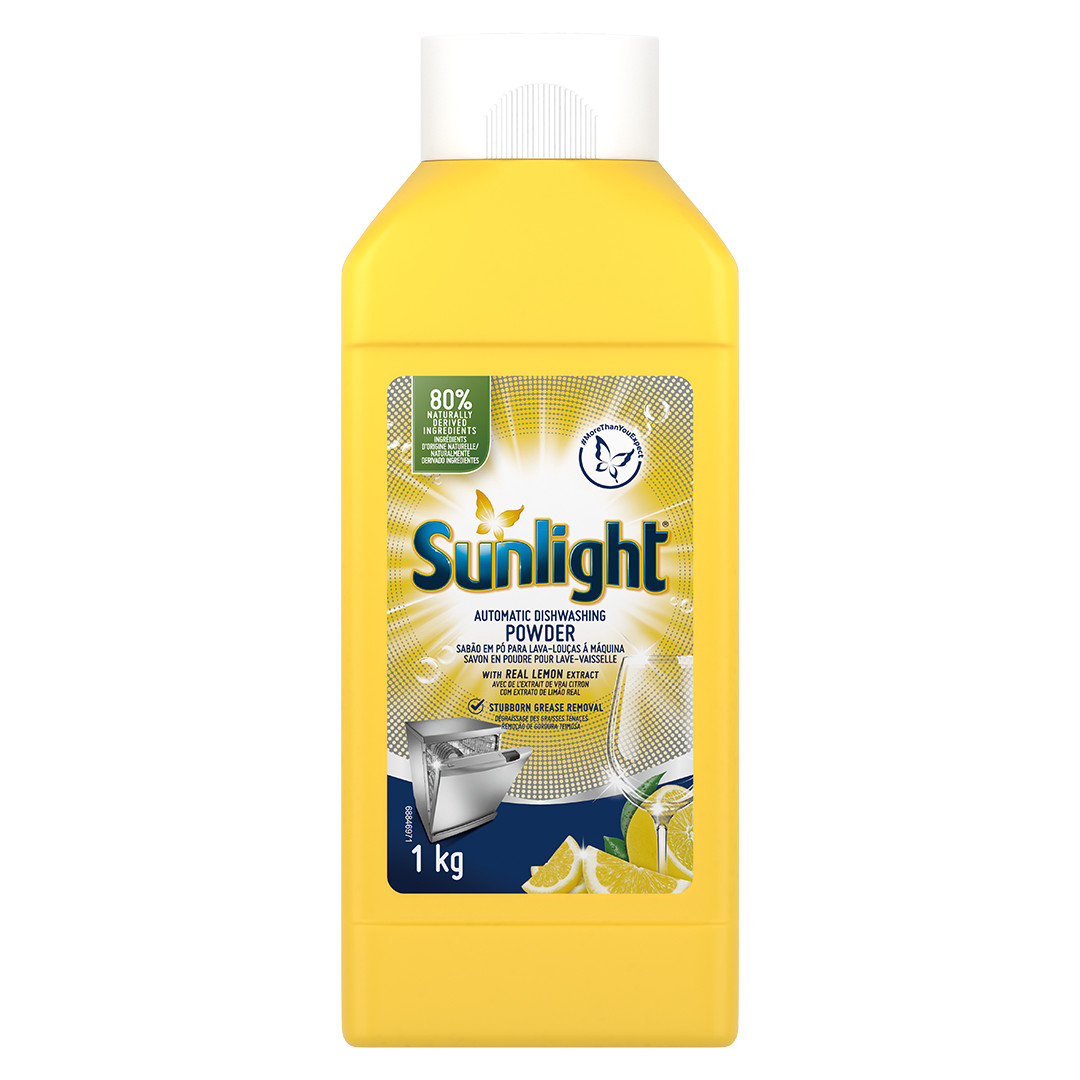 Sunlight Dishwashing Powder
There's only one brand you can trust to deliver an exceptional clean to your dishes, every time – Sunlight. With the exceptional degreasing power of Sunlight dishwashing powder, you'll be able to scare grease right off your kitchenware! With the power of real lemons, this effective dishwashing powder will cut through grease and grime with ease to leave your dishes spotless and sparkling clean.
Sunlight Auto Dishwashing Powder is the perfect degreasing powder with an active formula that is expertly designed to give you perfectly clean dishes with every wash. With Sunlight getting your dishes spotlessly clean and residue-free has never been this easy. Simply load your machine, add your Sunlight dishwasher powder, and let Sunlight do what it does best by delivering a sparkling clean to your dishes while you enjoy life.
For dirt and grease-free dishes with every wash, use Sunlight machine dishwashing powder.
Benefits
Superior degreasing power
Formulated with real lemon extract to remove stubborn grease and dirt
Effectively cleans dishware including glasses, leaving them streak-free and sparkling clean
If you (or your children) swallow any powder, DO NOT INDUCE VOMITING, call your doctor or go to your nearest hospital as soon as possible. • If you get any powder in your eyes or on your skin, wash with loads of running water. • If irritation persists, contact your doctor. • Keep out of reach of children or pets.
Oxygen-Based Bleaching Agents

Nonionic Surfactant

Phosphonate

Perfume
Add the dishwasher powder to the dispenser drawer on your automatic dishwashing machine.

For heavily soiled, larger loads of dishes or in hard water cases, use 30-40g of powder.

For small to medium loads, use 15-30g of powder. Adjust amounts according to manufacturer instructions for your machine.