Home

/

Sunlight Dishwashing Powder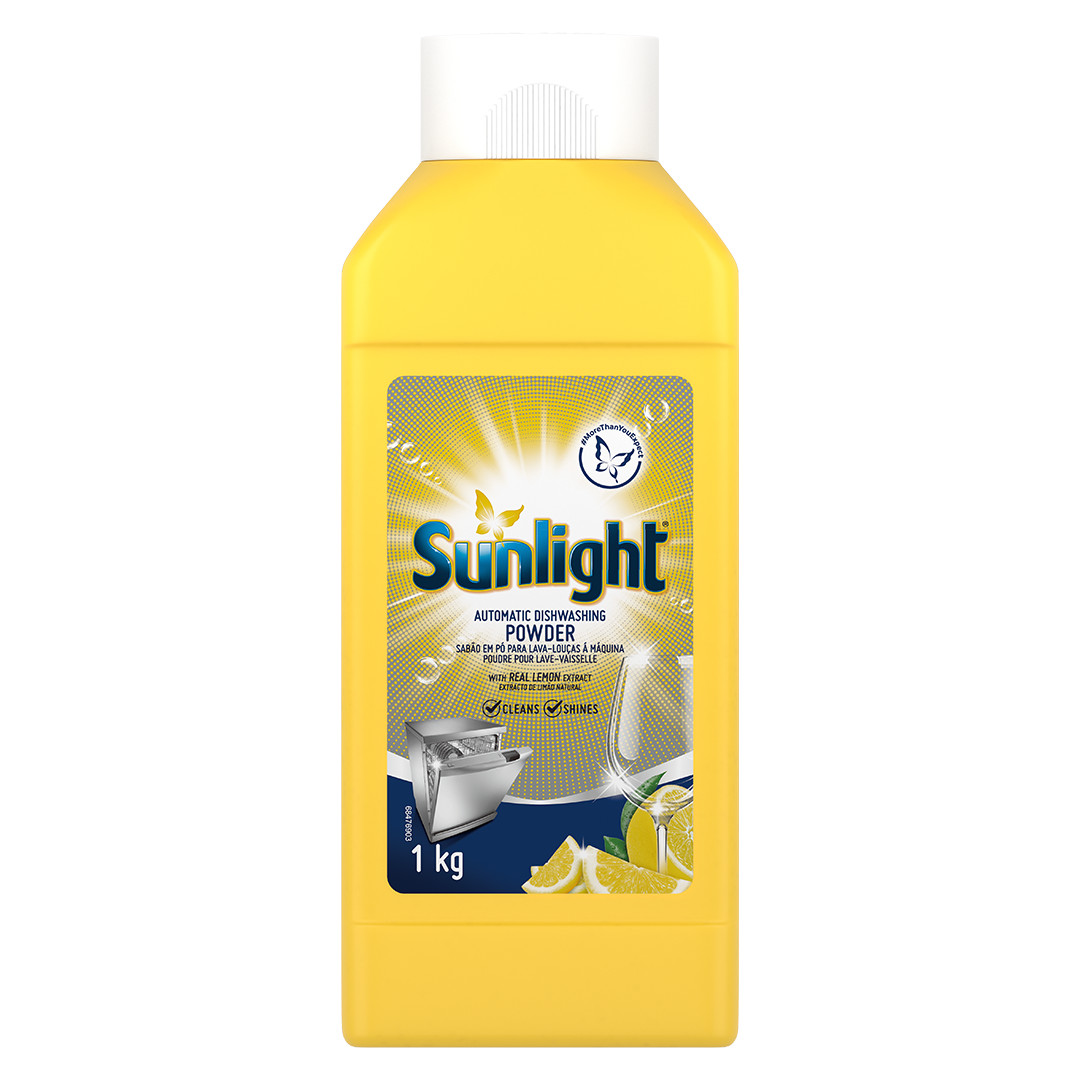 Sunlight Dishwashing Powder
Scare grease right off of your kitchenware with Sunlight Dishwasher Powder. The perfect degreasing powder!  Sunlight's Automatic Dishwashing Powder's active formula is expertly designed to give you perfectly clean dishes with every wash!
Untwist cap and fill the dispenser with Sunlight Automatic Dishwashing powder.
Benefits
For small to medium loads use 15-30g of powder.
For heavily soiled, bigger loads or hard water cases, use between 35-40g of powder.
For best results it is recommended that you use Sunlight Automatic Dishwashing powder, in conjunction with Sunlight's Automatic Rinse Aid, to ensure clean and sparkling dishes.
If you (or your children) swallow any powder, DO NOT INDUCE VOMITING, call your doctor or go to your nearest hospital as soon as possible. • If you get any powder in your eyes or on your skin, wash with loads of running water. • If irritation persists, contact your doctor. • Keep out of reach of children or pets.
Alkaline: metasilicate. Contains Alkaline metasilicate.