Home

/

Sunlight 2in1 Spring Sensations Handwash Washing Powder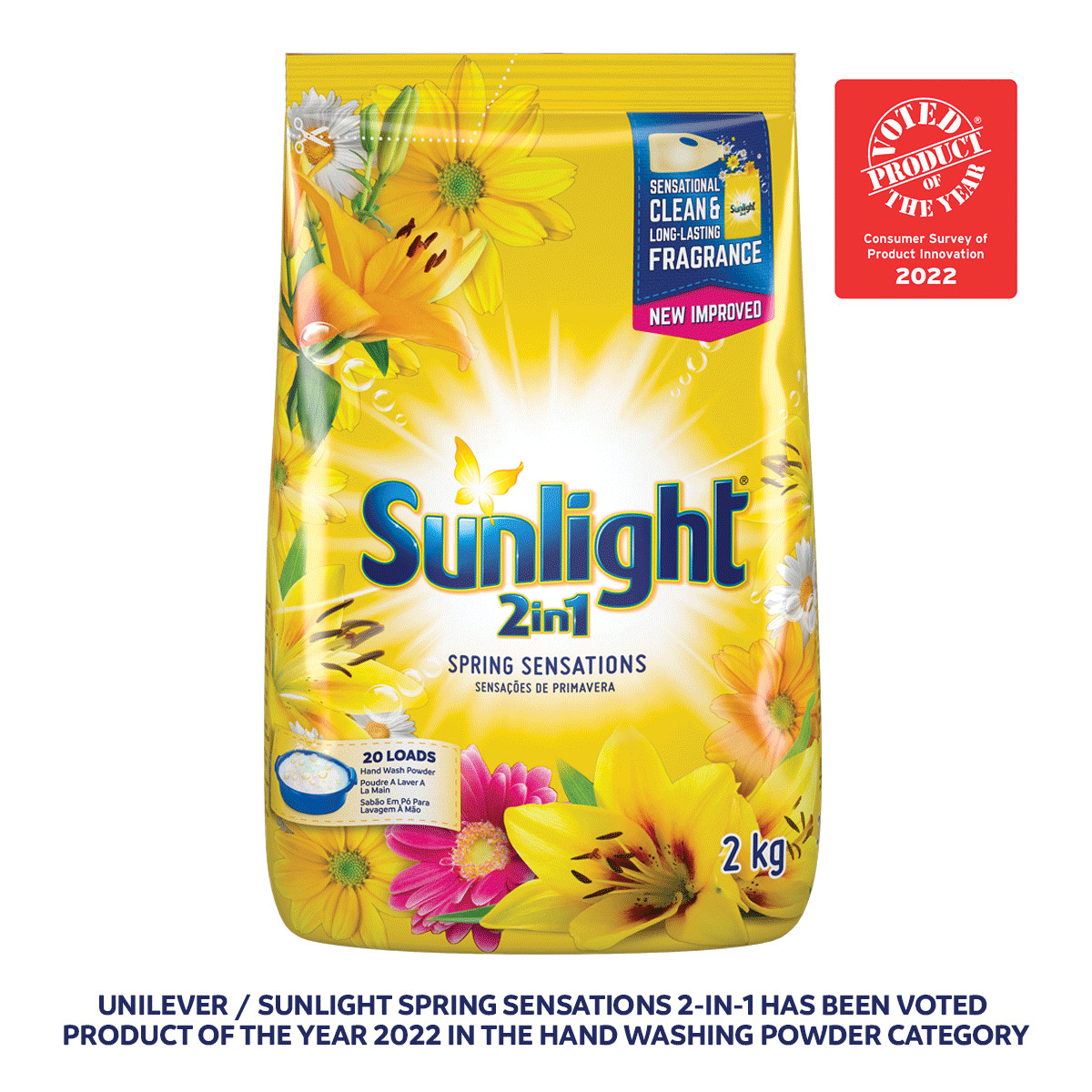 Sunlight 2in1 Spring Sensations Handwash Washing Powder
Hand washing powder that smells good and leaves your clothes clean? Yes, please! With Sunlight 2in1 Spring Sensations Hand Washing Powder, you can do both.
Sunlight 2in1 Spring Sensations Handwashing Powder is ready to get your clothes thoroughly cleaned! Made with carefully selected ingredients, it's sure to make them smell sensational too. With more foam for harder work when you need that extra cleaning power, Sunlight hand washing powder gives you what you need without giving up on making your laundry day feel brighter than ever before.
Surfactants, builders, silicates, anti-redeposition agents, perfume, optical brighteners. May contain enzymes.
Mixing a handful of Sunlight 2in1 Spring Sensations Handwashing Powder into clean water, stir quickly with your hands until it dissolves. Soak for one hour, then launder as normal to remove dirt and stain from clothes! Once done washing, use an airy space outside or indoors, depending on where you hang them up to dry, so that they stay cleaner longer. Don't forget to wash, dry, and apply a cream to your hands afterwards.