Home

/

Sunlight Lavender Smiles Fabric Conditioner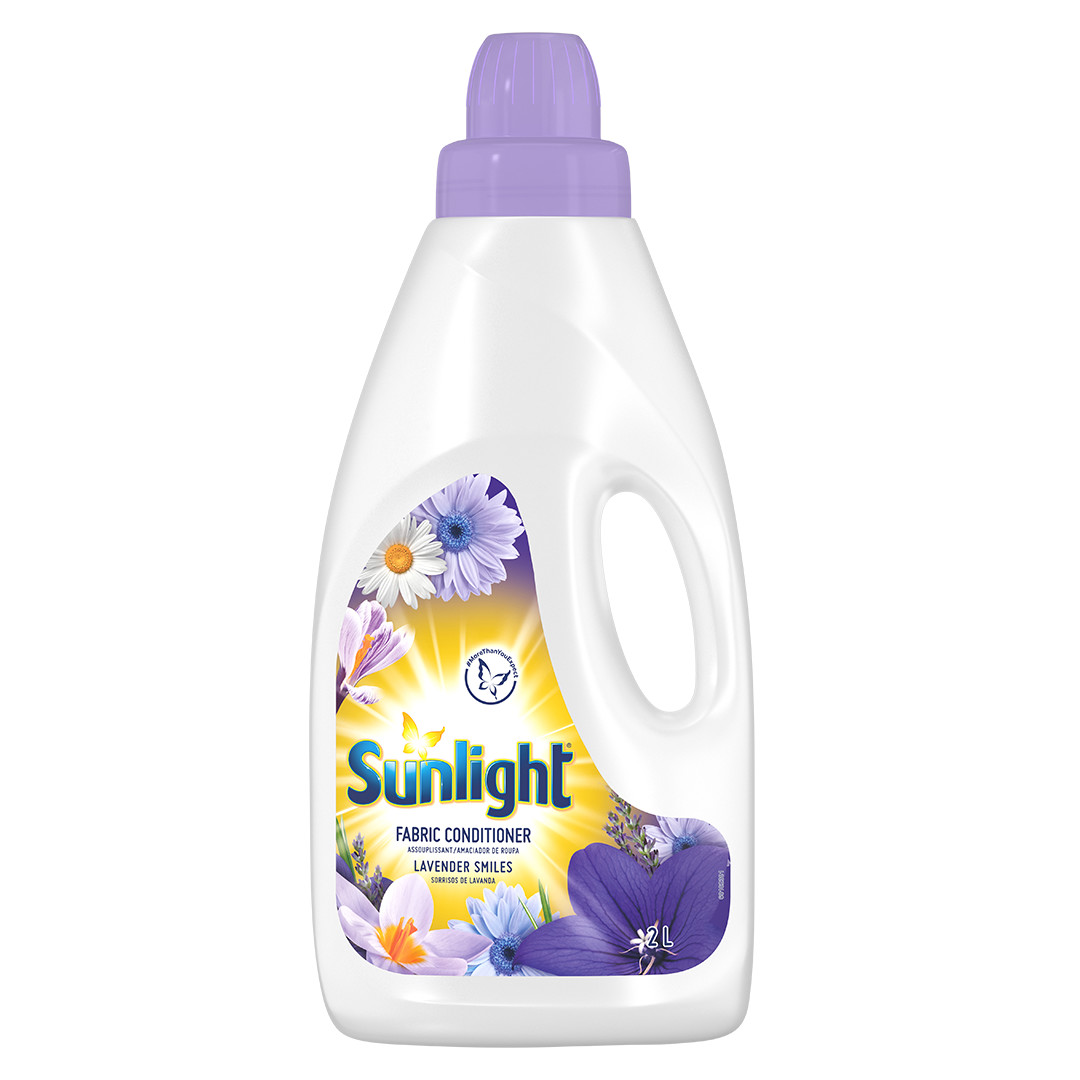 Sunlight Lavender Smiles Fabric Conditioner
Add the special Lavender Smiles scent to your laundry with Sunlight Fabric Conditioner. It loves to make clothes sublimely soft and leave them with a scent that calms the senses.
Dosage
1 cap or 100ml for all washing machines, or 2/3 cap or 60ml for handwashing.
Benefits
Instructions:
Half fill an empty 2L Sunlight Fabric conditioner bottle with water.
Tear spout off the sachet.
Pour contents into 2L bottle and fill up with water.
Shake.
For best results, use warm water.
Warnings: Do not pour directly onto clothes. Do not add bleach, starch or washing powder to your final rinse. If fabric conditioner is accidentally ingested, call your healthcare practitioner or nearest hospital. If product comes in contact with your eyes, immediately wash with water. If irritation persists, contact your healthcare practitioner. Keep out of children's reach. Wash hands after use.
5%-15% Cationic active, less than 2% fatty acid. Others: perfume, preservative and dye.