Introducing Sunlight's More Than You Expect Heroes
Sunlight believes in giving you more than you expect and that's why we've decided to step up and offer support to some of the country's hardest working and most important economic contributors – women-owned small businesses.
Sunlight scoured the country for women entrepreneurial heroes who had pivoted their business offering during the pandemic so we could acknowledge and support them and their businesses during this challenging time.
These three business owners are Sunlight's More Than You Expect Heroes, whose stories you can read below. Sunlight is supporting each woman through initiatives that are relevant and necessary for her specific business.
Now, Sunlight has chosen 5 more women entrepreneurs to benefit from business support and resources to the value of R200 00 each!
These winners are:
Antoinette Thandeka Khosa
Mvelo Monalisa Mkhize
Siphesihle Zamahlubi Petunia Shibambo
Yanga Gibe Musa Botho Sethaelo
Yvonne Yolisa Chapa
Bontle Tshole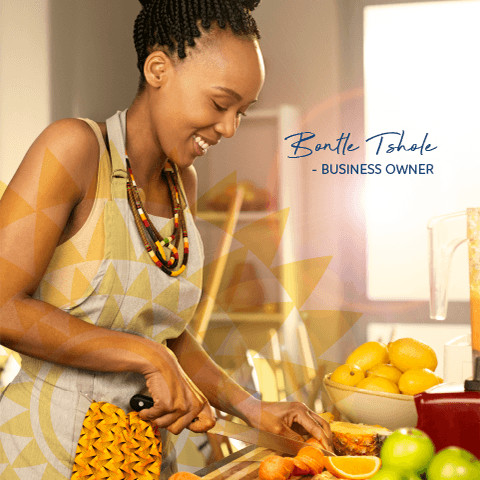 Bontle Tshole is the owner and founder of Baaa Smoothie, a health bar situated in Fourways, Johannesburg, founded 2 years ago which specialises in delicious, fast food alternatives for health-conscious consumers. She was inspired to start a healthy food bar to address lifestyle illnesses such as diabetes and hypertension, which she believes are neglected issues in South Africa. Her goal was to start a business which would help people enjoy healthy meals but not compromise on taste, while making healthy eating accessible for all.
"Changing the narrative surrounding healthy eating involves a great amount of consumer education as well as providing healthier food alternatives," explains Bontle.
To remain relevant despite the pandemic, Bontle has used this time to punt healthy eating and to educate consumers via social media about the benefits of a healthy lifestyle.
Sunlight is supporting Bontle with R50 000.00 in cash and R150 000.00 tailored business support for her business needs
Carin Rhoode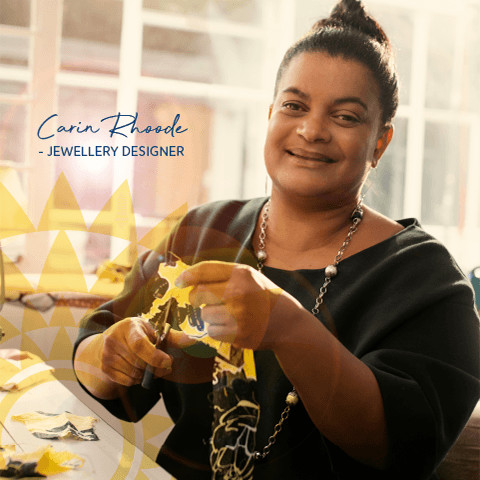 Carin Rhoode is a 50-year-old Cape Town resident who has risen above her challenging circumstances, by making jewelry through an organization called Souper Troopers and selling her products at local markets which helped get her off the streets.
Before finding hope at Souper Troopers Carin had been homeless for about 8 – 10 years after her husband passed and her daughter turned against her.
But since the start of lockdown Carin has been unable to trade as markets have remained closed.
To pivot her business offering, she started making masks as well as selling her jewellery online, which has helped her stay afloat and reach more consumers at the click of a button. She followed tutorials on Youtube to teach herself how to make masks and hasn't looked back since.
Sunlight is supporting Carin with R50 000,00 in cash and R150 000,00 business support tailored for her business needs.
Ncumisa Mkabile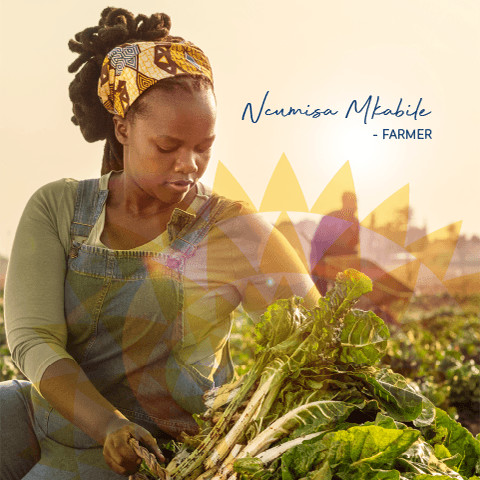 Former poultry farmer, 27-year-old Ncumisa Mkabile from Khayelitsha recently pivoted her business offering by growing, harvesting and selling home-grown spinach.
In May 2020 she started this journey and has employed 7 people to date to work on her farm. Ncumisa is quickly making waves in her community, her dream is to create and run her own independent farm to supply stock to retailers around South Africa while creating employment opportunities for those in her community..
Ncumisa also heads up a farming sector for the Khayelitsha Business Forum which aims to empower and educate her local community.
She reveals, "My Community has been really supportive ever since I started my business they make sure that I get all the support from them first before getting it from the world."
Sunlight is supporting Ncumisa with R50 000,00 in cash and R150 000,00 business support tailored for her business needs.